Meet the Trainers at Raw Power Gym, Austin, Texas

FREE one week trial membership and fitness assessment – or 1 FREE personal training session and nutritional consult – or -1 FREE group class or buddy workout
Raw Power Gym Spicewood staffs an unrivaled group of passionate and dedicated fitness experts to help you achieve your most demanding physical goals. From those just wanting to get "in shape", all the way up to athletes looking to gain high-end athletic performance, our trainers specialized experience can assist you in crossing the finish line.
Most of our personal trainers have athletic or fitness backgrounds and have a common desire to empower others by sharing the knowledge they've gained throughout their journey. Our Spicewood-based coaches are with you every step of the way – keeping you motivated, focused and on track.
Our services are called personal training for a reason – because the focus is on you. When you're ready to stop being treated like another face in the crowd, and want to experience fitness with a personal touch, give Raw Power Gym a try. Experience what it's like to work with a partner who's as invested in your success as you are.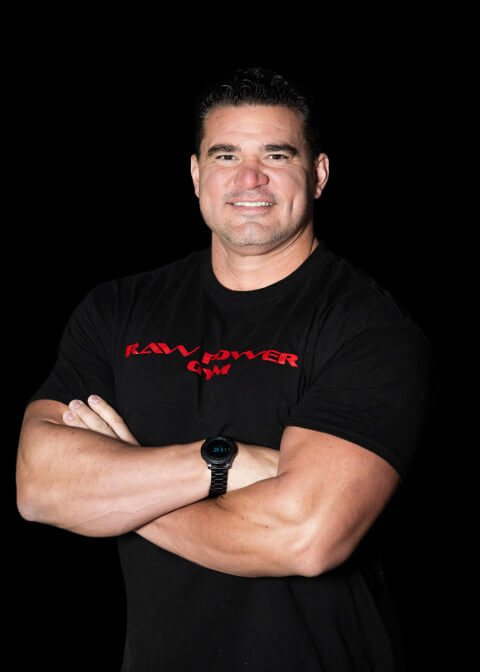 SENECA SARNELLA
Co-founder and gym owner Seneca Sarnella knows what Raw Power is all about. As a two-time Texas Strongest Man champion – and highly decorated strength athlete – Seneca has unparalleled knowledge of strength training and nutrition. Additionally, Seneca holds two coaching world titles and has many national/state championships to his credit.  Seneca has trained athletes of all ages, abilities and disciplines and understands how to bring out the best in anyone. Seneca and the Raw Power team are relentless about providing a safe, supportive and motivating training environment like no other in the Spicewood area.  So, the only question now is what's holding you back? Which areas are you looking to get stronger, faster or better in? Put Seneca's years of experience and knowledge to use and avoid the costly mistakes that cause so many others to stumble. Come learn, grow and be part of the Raw Power Spicewood family.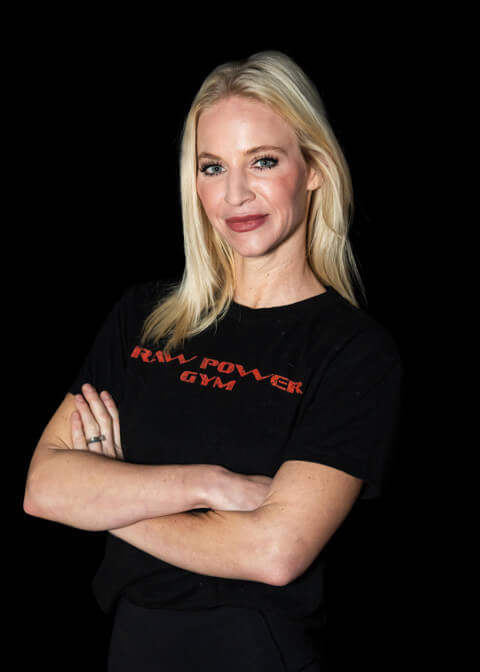 SHANNON SARNELLA
Co-founder and gym owner Shannon Sarnella is an accomplished athlete herself and has been an avid fitness enthusiast her entire life. She's also an expert in business and knows how to assemble a rock-solid team to generate results for her clients.  Both Shannon and Sarnella are of the mindset that in order to be successful in the fitness arena it must be a lifestyle and not just a job. That's why Raw Power employs trainers and coaches that share this philosophy and exhibit the same passion for helping others as they do.  Shannon is also a proud mother and wife and understands the challenges facing busy women today. She's walked the path you're on and has learned how to balance family, fitness and career at the same time. It really is possible to have it all, and Shannon can show you how.  Why not call or stop by our Spicewood location today and make an appointment with Shannon? She'd loved to share her wisdom and help you get fit and fabulous no matter what stage of life you're in.
BRYAN ACOSTA
Bryan is one our most experienced trainers. With 15 plus years in the industry and a variety of specialties he is a great choice for any client with any goal. Not only has he been a competitive powerlifter, strongman, MMA fighter and highland games athlete, he is also skilled in injury rehab and prevention. Bryan is our in house boxing specialist for those interested in learning technique and conditioning for boxing and ground work. Please contact us to set up a free hour consultation with him to go over your goals and how he can help you achieve them.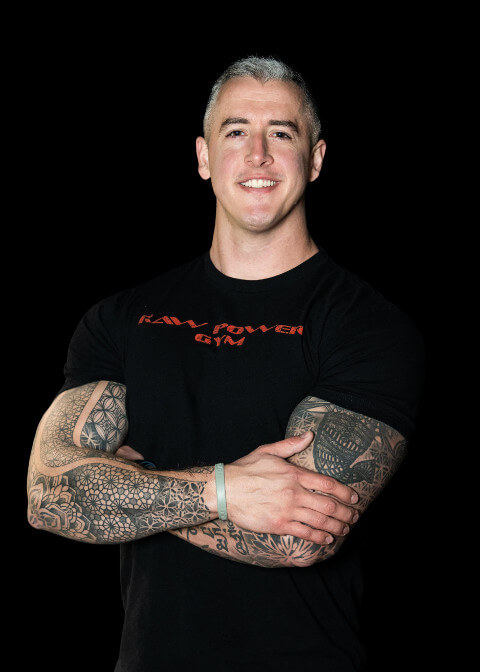 KYLE HEINE
Kyle has been in the fitness industry for almost a decade and is also owner of Raw Power Gym! He loves to coach the "big 3" lifts (squat, bench, and deadlift) and takes a unique approach to each and every client when it comes to technique and programming. Get the support, advice, training, mind, and body you want without having to struggle by yourself! 90% of change comes from having the right systems in place, and he knows those systems and will be with you every step of the way. Whether you want to put on muscle, lean down, or just feel better in your own skin, Kyle is your guy!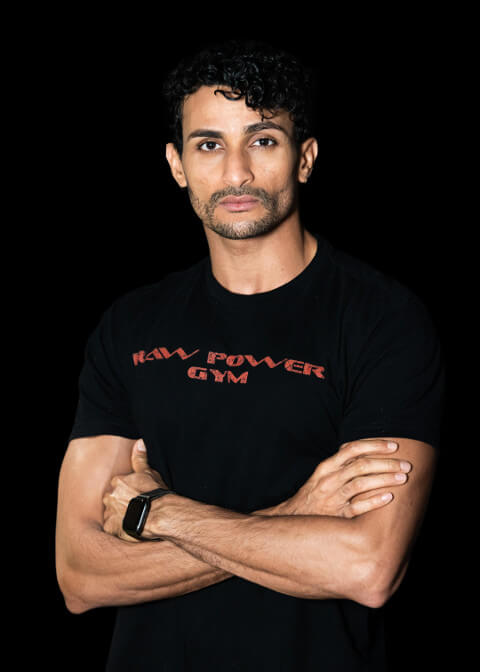 Michael Bassey
Michael cares deeply about his clients, and there's nothing of more value to him than helping a client go through an experience that makes them happy, confident, and strong. Being overweight or uncomfortable in your skin effects many aspects of your life, and he wants to be there for you and help you discover the benefits and joys of training that helped him become the person that he is today.
A healthy lifestyle is much more than just lifting weights. It's about stretching, warming up, eating healthily, and getting the necessary amount of rest time to recover. Michael loves helping others see and experience what their bodies are capable of with just enough hard work and he makes it his goal to help you achieve a happy and well-balanced lifestyle that will minimize the risk of future health-related issues. "Raw power gym has become my family for many years now, they have helped raise and mold me into the trainer I am today."
FREE 1 week membership & fitness assessment – or FREE personal training session & nutritional consult – or – FREE group class or buddy workout. Just Contact Us!