Sports Massage at Raw Power Gym, Austin, Texas

FREE one week trial membership and fitness assessment – or 1 FREE personal training session and nutritional consult – or -1 FREE group class or buddy workout
We know that and active fitness lifestyle can take its toll on the body. With that in mind, we have our own in house, state certified, massage therapist. In addition to sports massage, we also offer A.R.T. or Active Release Therapy for acute myofascial pain relief.
CALL TODAY TO SCHEDULE AN APPOINTMENT!
817-992-6321
ANGELA WATKINS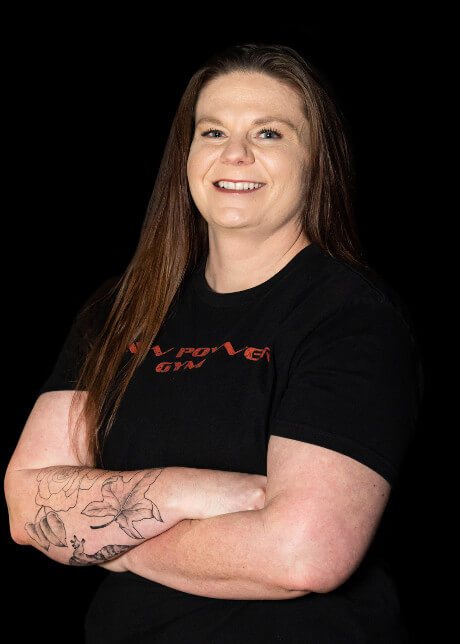 My interest in injury prevention and rehab began as a student athlete. I learned first hand the important role of manual therapy in addressing the underlying issues that lead to many injuries, as well as the compensation patterns that develop afterward. I have spent the majority of the last decade studying clinical approaches to massage and bodywork. My specialties include acute/chronic pain, migraines, TMJ/jaw pain, nerve impingement; motor vehicle and post-surgical rehabilitation. My tool box holds a variety of therapeutic tools including orthopedic and medical massage, advanced sports massage, prenatal massage, craniosacral therapy, lymphatic drainage, myofascial therapy, trigger point therapy, cupping therapy and active release therapy.
An appointment with me often seems non-linear. I begin my sessions with a thorough assessment. Based on that assessment as well as your description of the issue at hand, I address the musculoskeletal imbalances contributing to pain and dysfunction. Sometimes the "cause" is not at the site of pain or discomfort. Sometimes the "cause" is on the other side of the body. It might seem random or magic, but my treatments are based on the assessment. Because "if you're not assessing you're only guessing." So schedule an appointment with me so together we can get to the underlying cause of what's hurting.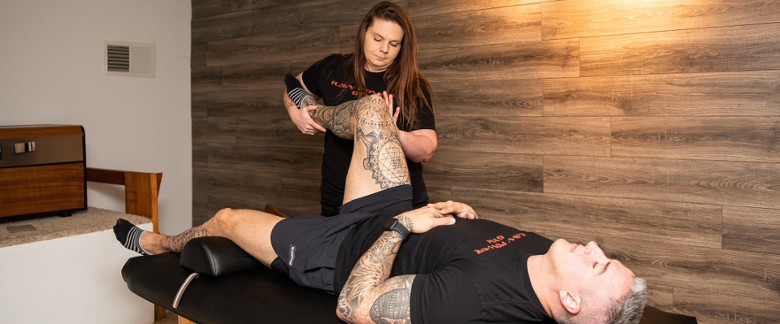 FREE 1 week membership & fitness assessment – or FREE personal training session & nutritional consult – or – FREE group class or buddy workout. Just Contact Us!